Key Takeaways
Not all credit cards are the same; there are eight general categories

Visa, Mastercard, American Express, and Discover all have tiers of cards; higher tiers provide cardholders with more services & benefits

The issuing banks choose which of these services they offer with their cards, and they may offer services above and beyond the Card company's offering.

Stay organized with your cards and know what each offer comes with.

Offerings are updated regularly, so review your cards' offerings and make sure your spreadsheet is updated on file.
At my company, Credit Counsel Elite, we teach our mastermind members that not all credit cards are the same; different cards will help you reach your financial, business, and lifestyle goals. There are eight general categories of cards:
Secured- you must provide the bank with a deposit, and they will use this as your credit limit

Student- made for building a students credit history

Beginner- low limits, high rates, and sometimes fees but an excellent place to begin a relationship with a bank

Balance Transfer/Introductory Rate- having a 0% interest allows you to carry a balance with no interest due great tool for leveraging a purchase or investment over time without paying additional fee's

Cash Back- for daily use and make money while spending

Travel- these are cards that don't have foreign transaction fees

Membership- have the best flight and hotel rates, also giving you status matching

Premium- provides exceptional service and luxury benefits (concierge service, VIP shuttle in the airport, cooking with a famous chef experience, event shows, etc.)
Tiers
You can identify a card's tier by looking at the bottom right near the card's logo.

A Visa Signature card provides more benefits than a Visa Traditional card, and there is even a Visa Infinite which is their highest prestige credit cards.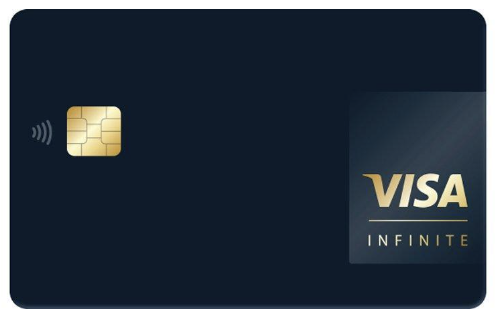 Card's Benefits vs. Issuer's Benefits
For most cards, the issuer (Chase, Citibank, local Credit Union) dictates the features (rewards, bonuses, interest rates, and fees). The benefits listed below are tied to the tier, and offered by Visa or Mastercard. Visa makes "Infinite" benefits available to its cards with the Infinite label but the benefits actually provided are up to the issuing bank; this can include services and offerings above and beyond those offered by Visa.
Visa
Traditional Benefits
Cardholder Inquiries- check the card's services offered
Stolen Card and Emergency Cash- card replaced quickly and cash provided to hold over until replacement card arrives
Rental Car Collision Waiver
Zero Fraud Liability- cardholder not responsible for fraudulent use
Roadside Assistance- not free, but help will be sent
Signature Benefits
All Traditional benefits and:
Extended Warranty- for some items beyond the manufacturer's warranty
Year-End Summary- detailed spending summary for tax prep
Travel Emergency Assistance-24/7 line to help with logistics but may incur a cost
Concierge Service- travel planning, entertainment/sports tickets, reservation assistance
Infinite Benefits
All Signature benefits and:
Return Protection- up to $300 and 90 days after purchase
Purchase Protection- items are covered for theft and damage for 90 days. $10K per claim, $50K per year, for theft a police report is required
Travel Protection- added insurance for purchased travel
Trip interruption and cancelation for non-refundable tickets
Trip delay- $500 is provided if there is more than a 6-hour flight delay
Lost luggage- both checked and carry-on, limits and exclusions apply
Mastercard
Standard Benefits
Zero Fraud Liability- one call and it is fixed
Global Card Service- replacement of cards and supply of cash to hold over till card arrives
ID Theft Protection- Dark Web sites are monitored looking for your ID info, and if stolen, a specialist is assigned to aid.
World Benefits
All standard benefits and:
Cell phone insurance- Damage and theft insurance if a cell phone bill is paid with the card. Up to $1,000 a year for each cell phone that is being paid for with the card.
Travel and Lifestyle Services
Trip planning- available via phone or online
Lowest hotel rate guarantee- if booked through Mastercard
Hotel satisfaction guarantee- for 3-star and up hotels
Luxury hotel benefit- upgrades and benefits at 2,000 properties globally
Airport concierge- Escort or assistance available at 700 airports
Discounts and Memberships- Offers at Postmates, Shoprunner, Onefinestay, and several Golf courses.
Concierge Service for tickets and reservations
World Elite
All World Benefits and:
Increased limit of cell phone insurance- $800 per claim
Special Promotions- For Fandango, Lyft, Boxed
Other Cards
American Express and Discover have their own tiers and benefits similar to those of Mastercard and Visa; check them out and take advantage of them all.
Keep Organized
Knowing which cards have what added services will help you determine what cards you should be utilizing for specific purchases and what cards to apply for to keep handy in your arsenal. Stay organized with a spreadsheet showing each of your cards and how you can best use them.
Summary
All cards will provide different benefits; make sure to know what benefits your cards have and the offerings of any cards you are applying for. These various benefits change regularly, so you should occasionally check to make sure your list is up to date and take full advantage of them when you can.
At Credit Counsel Elite, we teach business owners how to get up to $500K at 0% interest every six months; for more information, CLICK HERE