Once you have entered the credit card game, you will want to take advantage of the offers provided. We teach our Credit Counsel Elite students and mastermind members that one of the best offers comes in the form of travel benefits. This is especially useful for anyone who does a lot of travel for business or pleasure, and even if you don't currently do much of it, you can make travel a new hobby with your new credit benefits, perks, and free flights.
Bank's Available Cards
Nearly every bank will have the following types of credit cards available their offering:
A Secured Credit Card

A Student Credit Card

A Basic Beginners Card

A Zero Percent Interest Card (used for balance transfers)

A Cash Back Rewards card

A Rewards card that gives you points toward purchases

Some may have an Insurance credit card that provides additional coverage when making certain purchases such as Flights, Car rentals, or Cell phone protection.

A Travel card (sometimes a bank has more than one available)
The Two Best Travel Cards
While almost every bank will offer a travel card, it does not mean that they are all the same. Both of these cards aren't meant for beginners because they are more elite cards, however, should be on everyone's want list in the nearest future. The two current best Travel cards available are as follows:
Chase Sapphire Reserve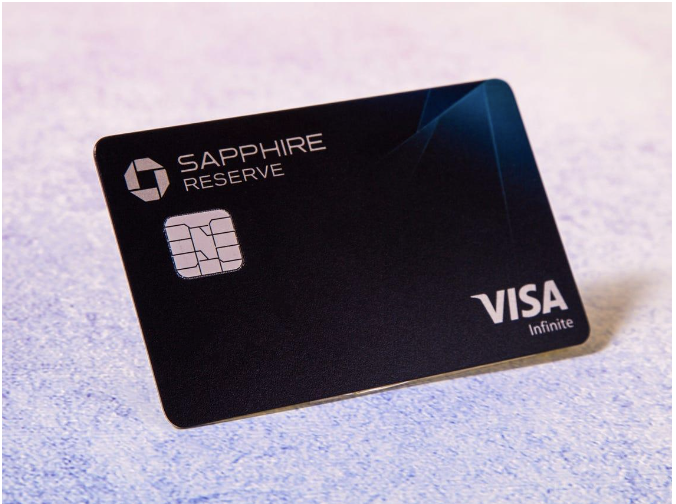 Notice that this is an infinite card (lower right corner) that offers the highest level of perks for a Visa card. You can find the most up-to-date offering for this card, HERE
With the right links to apply, you can currently receive 70K Ultimate Rewards points (it has ranged from 50K to 100K) when you spend $4,000 in the first three months with this card. An easy no-brainer for a few free flights.
These UR points can be used in the Chase UR portal to purchase flight, hotel, and car rental services, shows, gift cards, and much more, with prices comparable to other travel search engines. And when you book flights through this site, you get 5x UR points which is amazing.
On the card's anniversary, you receive $300 in statement credits as reimbursement for your travel purchases.
You are given a $100/year credit for the Global Entry or TSA Pre application fee, which for both is $100 and lasts for five years.
You also get a free Priority Pass Select (PPS) card that gives airport restaurant credit for free dining, free primary car rental insurance, a free Door Dash pass, and a free Lyft pink membership with 10X points for Uber, and no foreign transaction fees.
The annual fee is $550, and the lowest credit limit is $10,000 so please make sure you have several other personal credit cards with similar limits and a strong bank relationship built up, before applying, or the odds of approval may be lost. If you take full or even partial advantage of these benefits the annual fee will easily be covered in comparison to the value received but it's up to you to take full advantage of those benefits.
PRO TIP: To improve your chances of getting this card, you will have to build a relationship with Chase Bank. You can do this by first getting a checking account and then applying for one of their other basic credit cards.
American Express Platinum Business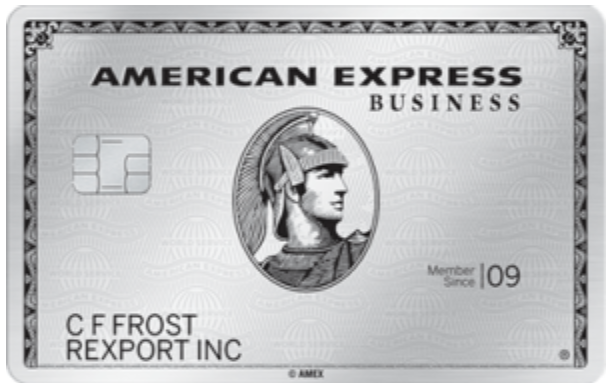 There is also a version of this card for personal use and has similar rewards available. The biggest benefit is that it offers 150k Membership Rewards (MR) points; you can find 160k targeted offers too, after spending $15K in the first three months.
Cardmembers earn 5x MR points for flights and hotels booked with the AMEX Travel portal.
The card provides free access for cardmembers and (1-2) guests to several lounges at airports:
Priority Pass Select (PPS)

Centurion Lounges

The International American Express Lounges (some come with complimentary massages)

Escape Lounges

Delta Sky Clubs (if flying Delta)

Plaza Premium Lounges

Airspace Lounges
This card also offers several free memberships and credits that are for each calendar year, so you can get double the first year; here are some examples:
Avis, Hertz, and National higher membership Status

Ten free Go-Go Internet passes

Fine Hotels and Resorts (FHR) –room upgrades, free Wi-Fi, free breakfast, etc.

Platinum cardholder's Concierge service

Access to Global Dining Collection, Global Lounge Collection, and Invitation Only Events.

$800 Cell phone protection

Discounted private jets membership

Access to Amex Offers

$200 airline fee credit

$400 annual Dell credit

$120 wireless credit

$360 Indeed credit

$150 Adobe credit

$100 credit for Global Entry and TSA Precheck

$179 Clear credit

No foreign transaction fees
The annual fee is $695. This is a charge card, so there is no pre-set spending limit.
For Both Cards
All of these perks and fees change regularly, so be sure to look at the current offering. The various lounges can be a great way to save and make travel more comfortable; they have free food, Wi-Fi, an open bar, and other services.
Knock Off Travel Cards
There are other cards that are similar to my two favorite travel cards; they have no foreign transaction fees when you are traveling, you can get additional points back that help you pay for your flights, etc.; however, they lack the perks of my two favorite cards above. Some are good if you use a specific airline, so make sure to check them out but only get the ones that will provide you with the most value and complement your lifestyle.
At Credit Counsel Elite, we teach business owners how to get up to $500K at 0% interest every six months; for more information, CLICK HERE