Liquidating MR Points from Charles Schwab
If you have an American Express charge card and you are earning points with it (not cash back like with the Amex Blue Cash Card) the points are called Membership Rewards or MR points for short with American Express Bank. No matter if you have a personal or business card from Amex, even the basic Green edition up to their elite card Platinum or even a Black Card they offer, you can earn Membership Rewards points. There are many different ways that you can Manufacture Spend, but it is a bit more difficult with any American Express card because Amex will look at additional data that is not observed by other companies. This is called Level 3 data, and it tells American Express exactly what a consumer is buying from a merchant when they are using one of their cards, the location where, and the amounts spent. Level three data is used to prevent several forms of MS, and Amex will take back the rewards if used in such a way and/or worse could potentially close your cards or whole bank account relationship.
In their terms and conditions, Amex states:
Purchases to meet the spend requirement do NOT include fees or interest charges, balance transfers, cash advances, purchases of traveler's checks, purchases or reloading of prepaid cards, purchases of gift cards, person-to-person payments, or purchases of any cash equivalents.
There are, however, other techniques that you can use to get around these rules. When there is a will, there is a way! We teach some of these ways and much more at www.CreditCounselElite.com.
Once you have accumulated points with your Amex spending, you want to know the best ways that you can use these points to get the most value from them.
Your Member Rewards Points can be used for:
If you wish to get cash out of your MR points, then the best method to do this is to set up a Charles Schwab bank account. However, if you enjoy traveling you can truly get the absolute biggest bang for your points usually getting around 7-15x or sometimes even more worth when travel hacking properly.
Occasionally you can find bonuses for setting up the Charles Schwab account: As I write this the current bonus is not great, and you have to deposit a minimum of $25,000 to be eligible. After 45 days, you receive a $100 bonus. Not exactly a high return on investment. They used to give a $100 bonus just for opening an account that you could withdraw right away. Offers like this come and go so best keep your eyes open.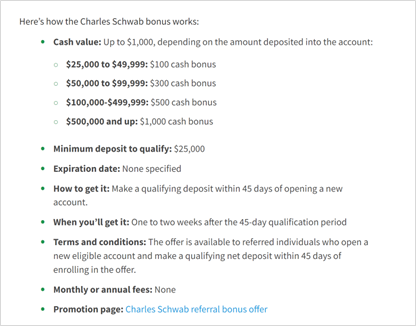 The current bonus is not worth tying up that much capital in general in my opinion. However, there is no need to deposit this much into the account to receive a fee-free checking account. A no-fee account can be opened with no minimum balance required by visiting here https://www.schwab.com/checking
Only one dollar is needed to set this account up, and you will be good to go.
The Charles Schwab Edition Card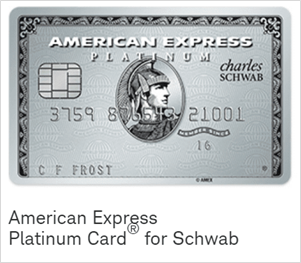 Once you have this checking account set up, you can apply for the Charles Schwab edition American Express Platinum Charge Card which is a personal credit card.
With this Platinum card, you are able to liquidate any of your MR points, no matter what Amex card you have, by transferring your MR points into a cash deposit that goes into your Schwab bank account.
This is a simple process that can all be done online through your bank account app or web portal, and it pops up as an option when you open your account web page. This process goes a little bit further beyond what you can typically do online with some of American Express's other portals. Your points will be converted into cash and deposited into that bank account, and the ratio for this conversion is 1.1 cents per point. This is the main reason at Credit Counsel Elite we highly recommend using your points for free first-class flights and stays around the world versus cashing them in for cash. However, if you enjoy cash more you can cash out or even sell your points to other travel hackers that prefer to get closer to the 15x returns which means you can get higher than 1-for-1 conversions.
What this means is that if you have a million points with AE you will get:
1,000,000*$.011= $11,000.
Cash-out Options
There are other options for cashing out; however, the Schwab Platinum is the best available.
With the American Express Schwab Platinum card, you can cashout at 1.1 cents per point

With the Morgan Stanley Platinum card, you can cash out the account for 1.0 cents per point

With the Miles Earn and Burn Unsung Hero no annual fee Morgan Stanley card, you can also cash out for 1.0 cents per point

Without any special card, you can always redeem MR points directly for a statement credit at 0.6 cents per point using Pay with Points. However, this is a terrible deal, so don't do it, PLEASE!

Liquidating that kind of spend and getting it into your bank account is a quick way to build your capital with MS.
Those going heavy with MS can get 1 million points in no time and push their success forward.
Good luck and God Bless!!!
Brandon
Credit Counsel Elite teaches business owners how to get up to $500k every 6 months at 0% interest. Check out CreditCounselElite.com or CLICK HERE to learn more.